In March, we published a series of career conversations to celebrate Women's History Month. With the gap in representation between men and women in tech, the industry still holds onto that "boys' club" feeling, evoking imposter syndrome in women and other gender minorities.
Now it's Pride Month, and as one of 5.6% of U.S. adults who identify as LGBTQ+, I'm acutely aware of those feelings creeping into that demographic, too. While more organizations are honing in on diversity, equity, and inclusion initiatives, safely being out in the workplace is still a challenge.
Below are some significant highlights in U.S. historical workplace safety, current findings, and additional metrics within the tech industry.
View image at full scale here.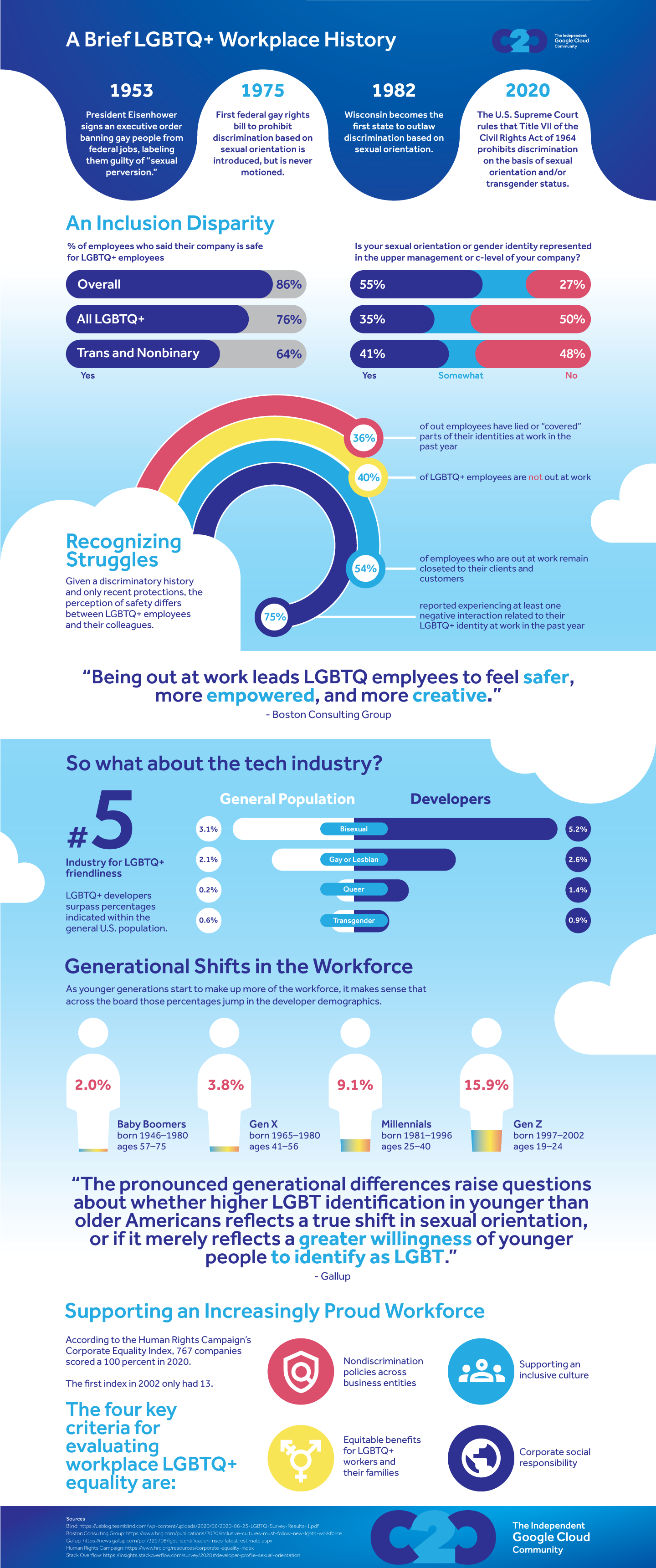 Extra Credit
For resources referenced in the infographic, find the full reports and articles below: